WELCOME to the Sullivan County Genetic Genealogy Site

My name is Ernest Hatton and I'm the Administrator of the Sullivan County PA Genetic Genealogy Testing Project.My family lived in Sulliavan County for several generations and stil do. My brother Paul Hatton lives in George Hatton'd old home in Mildred and my cousins Bob and Joan Vogel Exley live on Sugar Hill.
Lke many of you I have a lot of cousins in Sullivan County and helped with the web site that Bob Sweeney has worked so hard on.
I consulted Bob before taking on this venture and we agreed it was the next step to adding to our family genealogy.
DNA testing for the purpose of genealogy is that missing part that often takes us so much further in our quest to know our roots.
Our testing is being done through FamilyTreeDNA the first company to enter this field.
We have tested six families from Sullivan County and will transfer those results to this project once we have five new members,
All genetic genealogy testing is available and you will recieve a group rate.

The tests will indicate the real origin of your family. Thus far all the folks I've had tested were surprised at the results.

I believe many of the families originated in the same places in England, Germany, Ireland etc. We can discover this and MUCH MORE through Genetic Genealogy. Testing starts at only $99.00-$103.00 including the kit for males.

We have already matched two Potter families and have tested five other families.

Ernest Hatton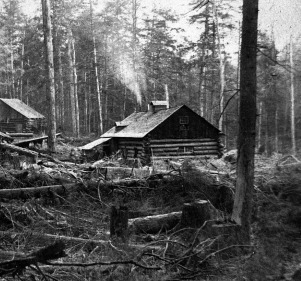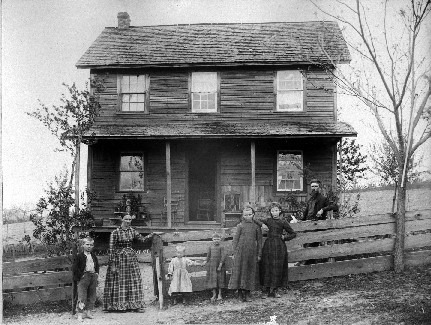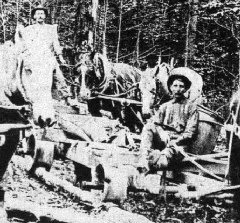 Some of the Old Homesteads in Sullivan County.

Assistant Administrator, or Administrators, wanted for this Project.
Email
Ernest Hatton
To JOIN this Project click
  HERE
We wish to thank Bob Sweeney and the Sullivan County, Pennsylvania GenWeb Project for some of the photographs
Have a question about DNA Testing? Here are the answers.
FAQ
From June 9th. to the 24th. we're offering a Promotional Package.

Our Y-DNA37+mtDNA test for $119.00.This test is usually $248.00.
It is the male 37 marker test but also includes the HVR1 female line.